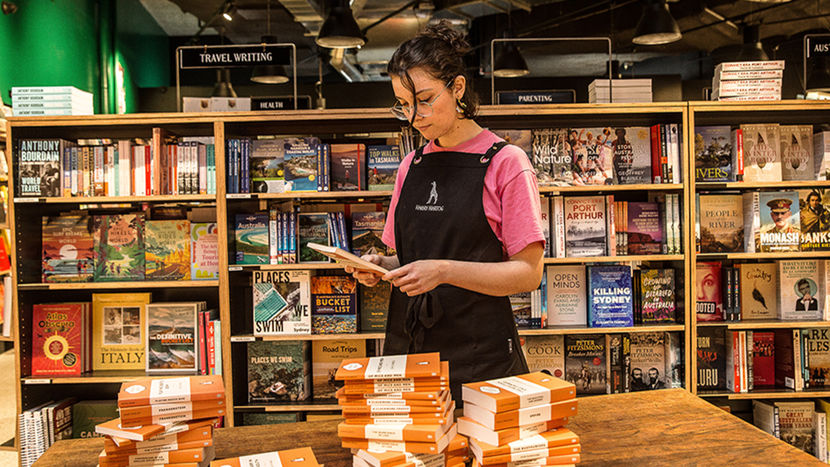 As coronavirus restrictions continue to tighten, we are reminded once again that when the tough gets going... readers get reading. Reading is really unlike any other activity in that it's not only good for us, it's good fun too.

To help bring the powerful health benefit of reading to you during this time, we have revived our immensely popular Curated Book List service.

What is the Curated Book List service? It's basically taking the magic of browsing and bookseller recommendations virtual.

After filling in a simple form, our specialist booksellers then craft a personalised reading list, just for you. (Or, you can fill it in for a loved one and surprise them with a book list that is perfect for them.) We will send this list to you and you can then purchase whichever one (or all) you fancy!
Wondering what a Curated Book List might look like? Here, some of our booksellers share some special stacks they've put together for customers.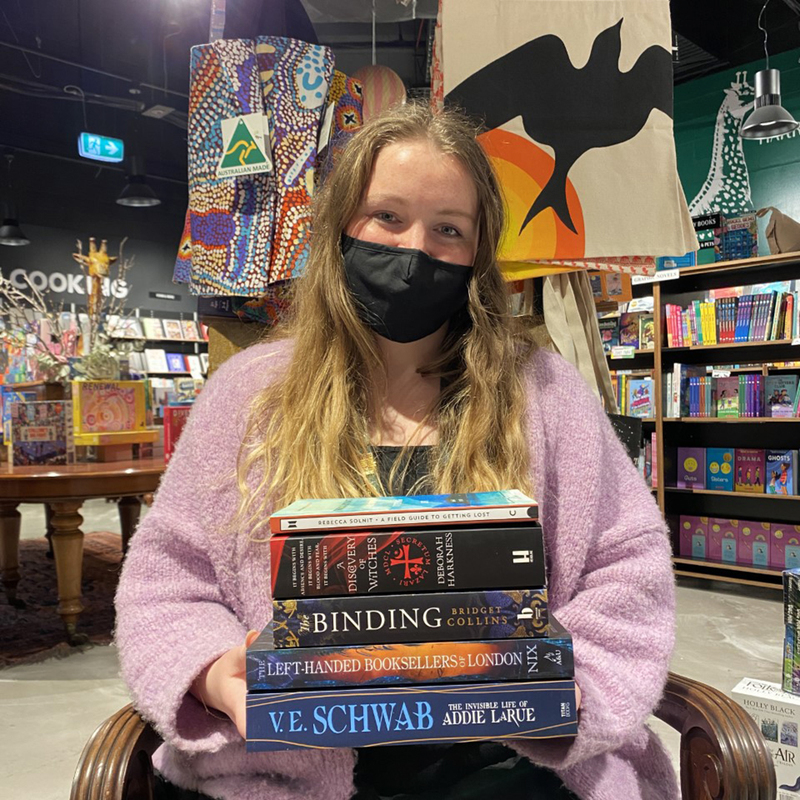 Issi: "This reader wanted to feel like she was going on an adventure, with history and fantasy to give her feelings of wanderlust! I hand-picked these titles as they all have a touch of whimsy, through beautiful immersive language and characters you wish you could meet in real life. Through the adventures of the characters in A Discovery of Witches and The Left-Handed Booksellers of London I was hooked from the first page, wishing I could jump into the story with them. The Binding and The Invisible Life of Addie LaRue made me homesick for worlds I never knew I wanted to live in!"
Browse more science fiction & fantasy>>>
---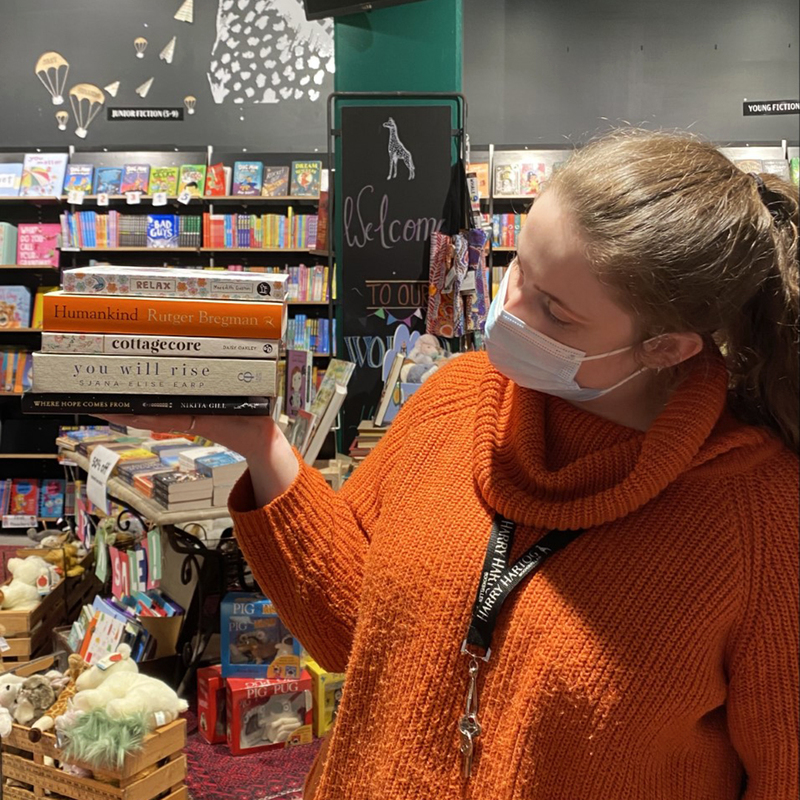 Georgia: "For someone looking for happy and wholesome books I've picked out a stack that I think we could all use at the moment! You Will Rise by yogi Sjana Elise Earp, and Meredith Gaston's Relax will offer words of comfort and guidance, while Nikita Gill's poetry book Where Hope Comes From will soothe the soul. Cottagecore is the cutest little book full of recipes and craft ideas with cosy vibes for this winter season, and Humankind by Rutger Bregman offers us an optimistic glance at humanity – the perfect reminder of the good things we're capable of!"
---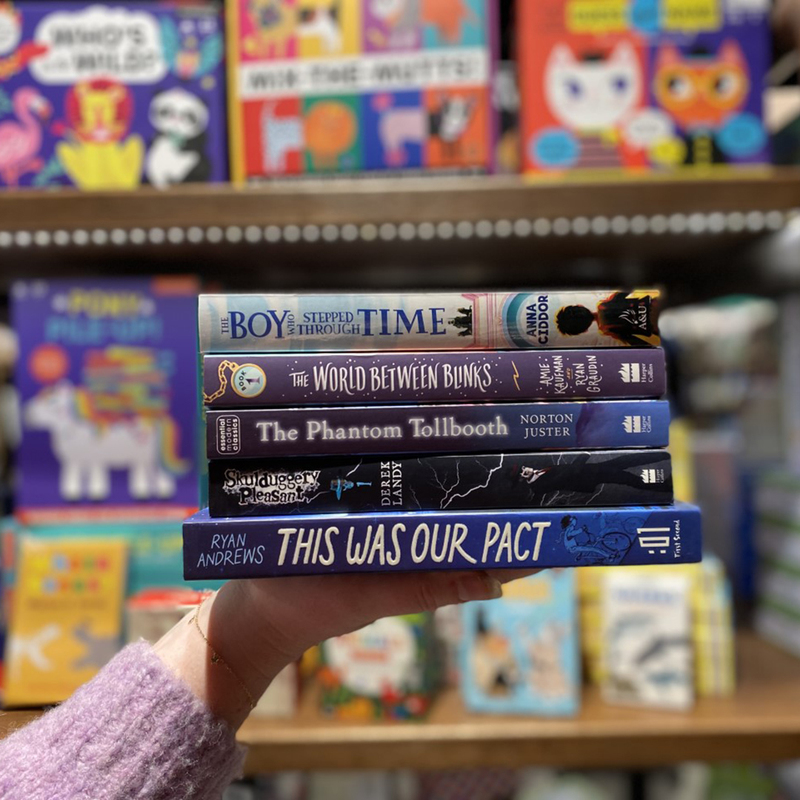 "This stack is for the adventurous young reader! Perfect for fans of the Percy Jackson series, The Boy Who Stepped Through Time and The World Between Blinks are a fabulous blend of history, fantasy and action. Skulduggery Pleasant is a fantastic series for the 11+ age range to get stuck into, Phantom Tollbooth is a classic, and This Was Our Pact is an absolutely gorgeous graphic novel that I recommend to absolutely anybody I can! Hopefully this will help keep the young reader engaged away from screens!"
Browse more children's fiction>>>
---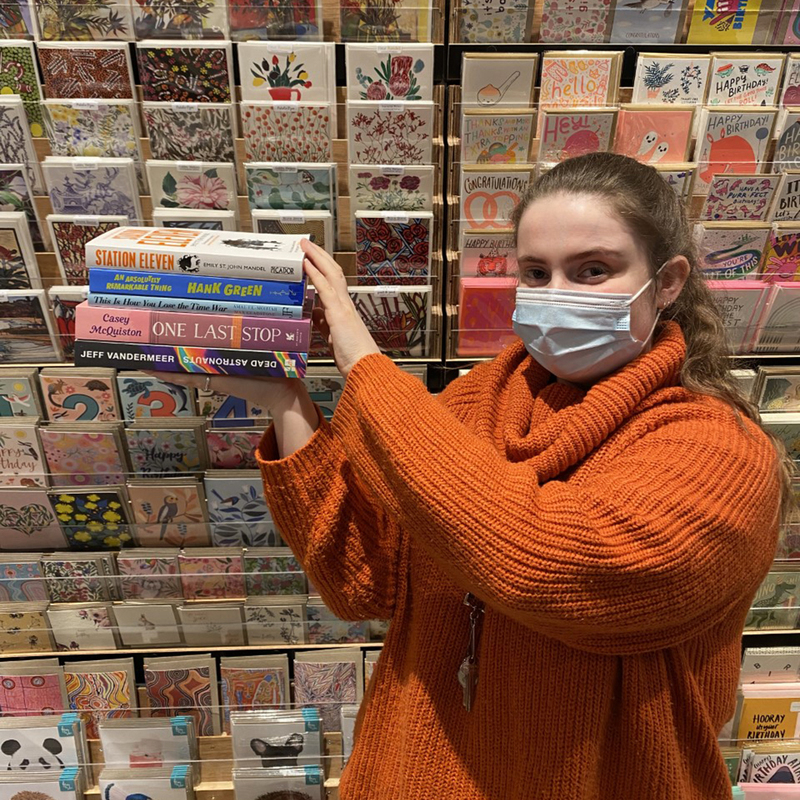 "This customer was a sci-fi fan looking for some happy reads (aren't we all!) so I picked out a few of my favourites. One of my most beloved sci-fi elements is anything to do with time or time travel, so This Is How You Lose The Time War, The Rearranged Life of Oona Lockhart, and One Last Stop all fit the bill in that regard. Add in a little Jeff Vandermeer (king of weirdness) and a bit of dystopia with Station Eleven, and I hope this is a stack they'll love!"
Browse more science fiction & fantasy>>>