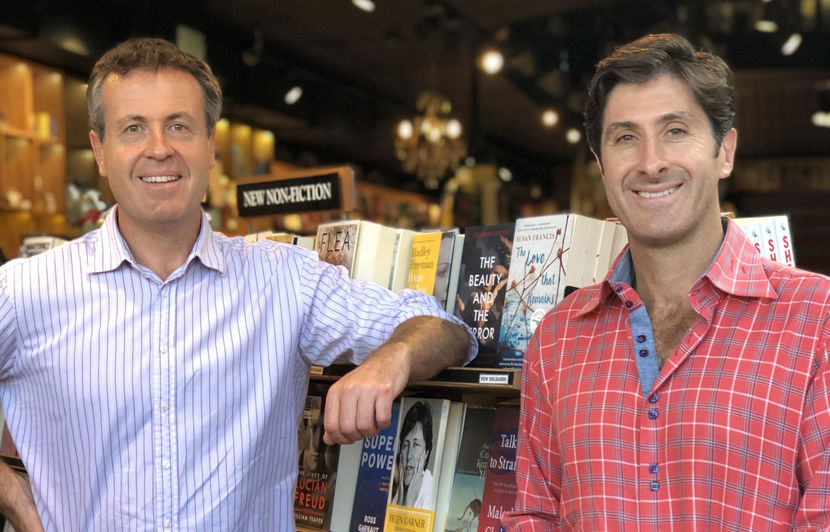 Dear family, friends, colleagues, customers and fellow booklovers,
With so much information swirling around it is hard to know fact from fiction, and on this basis we wanted to reach out and explain how we are moving forward at Harry Hartog.
As we are prioritising the health and safety of our booksellers, we will be moving to a partial closure of our shops as of 9am tomorrow, 2 April 2020. This means that we will be offering a pick-up and enquiry service at the front door of each shop, and that it will not be possible for our customers to browse inside the shop.
We are establishing a framework where our booksellers can continue to serve our customers in a healthy and safe way. On this basis we are working around the clock to ensure we can continue to bring our special brand of Harry Hartog service to you, either by phone or online, via pick-up, postage or contactless home delivery.
In the words of Plato, the great philosopher, '…that necessity being the mother of invention.' To this end the Covid 19 crisis has forced us to create a completely new way of doing business, and in the last 10 days we have launched an online
Curated Book List Service
, a Live Chat Service, and a
Home Delivery Service
. It is a credit to the team at Harry Hartog that we have been able bring about this complete change to how we operate in such a short time frame.
Whilst we will be partially closing our shops, we will be remaining active behind the scenes. We will continue to answer your phone calls and emails, and most importantly, bring you books. With so many people self-isolating and many others suffering from the crushing overload of negative news, we at Harry Hartog believe our role as booksellers for our communities has never been more important than at this moment in time.
Our family have been operating bookshops for over 200 years and the only other time in our company history where we have faced a challenge such as this was during WWII in Rotterdam, Holland. Since we were children, we have always believed in the power of books and stories to change lives; to offer hope and human connection. We look forward to working through this and coming out the other side of this crisis together.
We appreciate your support and understanding as we make these changes. Please know that we remain as committed as always to acting with kindness and compassion, as we keep working on ways to bring books to all parts of our communities. This includes aged care residents, school communities, home-schooling families, and self-isolating grandparents.
As always, we remain hopeful and excited about the future. Please stay in touch as we are here to keep you reading.
Until next time,
Warm regards,
Robert and David Berkelouw