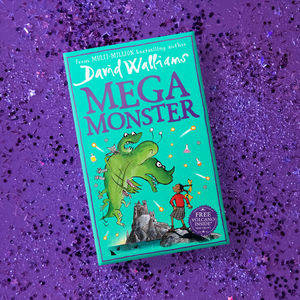 Megaselling author and comedian David Walliams is the catnip to your kids reluctance to read. His books, geared to ages 7 and up, are absolutely unputdownable, packed with plot twisters, quirky characters and chuckle-out-loud hijinks.
His latest is Megamonster and finds little girl Larker showing up to The Cruel School; which naturally stands on a volcanic island, surrounded by shark-infested waters.
With permission of HarperCollins Publishers, we have some bonus activities for your (loveable) mini-monsters below, and tune into watch David Walliams reading an extract of the book here.