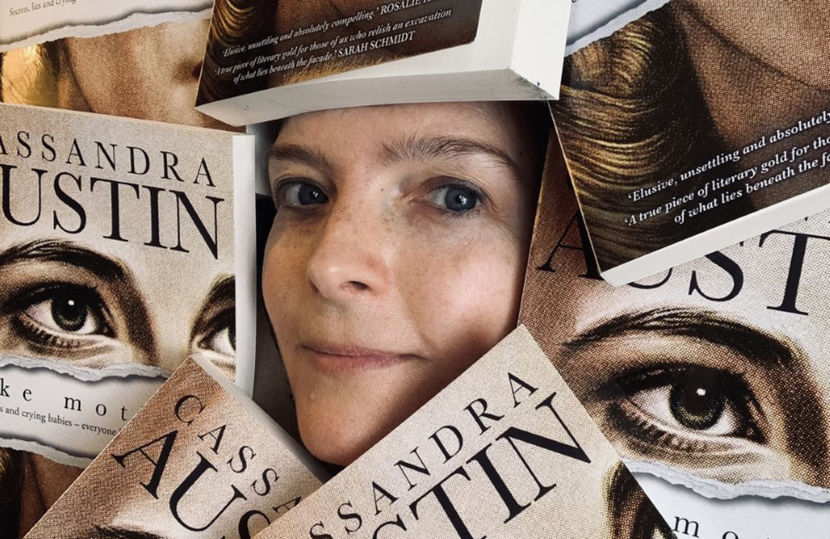 In this special piece, Australia-born, LA-based author of Like Mother ($32.99) Cassandra Austin reflects on her favourite mothers in fiction ... but just because they're her favourite doesn't mean they are easy to love. Read on...
Medea, Marmee and Mrs Bennett; there are some wonderful mothers in literature, but if choosing only five, I have to begin with Corrine Dollanganger (Flowers In The Attic by V.C. Andrews). Corrine consumed my teenage years with her cruelty, imprisoning her children in an attic — ostensibly to hide them from their grandfather. What her children did as a result of this imprisonment was the book's real enticement, but I never forgot Corinne. Here is Mother as our first and primary betrayer. Get some wine and chocolate and dig in.
Anna came next (Anna Karenina by Leo Tolstoy). A glance, a dance, and Anna has an affair, imperiling her relationship with her beloved son. Her ex-husband holds custody of Sergei to ransom, but Anna choses her lover, Vronsky. She has a daughter with him, but can't love her, finding herself in a colourless world. Tolstoy wanted me to admire Kitty, but I was Team Anna and knew that she didn't commit suicide; Tolstoy murdered her for her modern and progressive views. Her charm lives on.
Beloved (by Toni Morrison) pits motherhood against racial injustice — a conflict with sacrifice at its heart — requiring an extraordinary character for the tussle. Sethe's defiance, pride and belief that her children were better dead than slaves, fits the bill. Sethe has to reckon both with her success — Beloved, the ghost of her murdered child, comes back to haunt her — and failure — the legacy of slavery she sought to end lives on in what she has become. Iron willed and iron-eyed, I carry Sethe within me to this day.
Onto Pearl who lives in a fever-dream (The Changeling by Joy Williams). Pearl is mothering a child she doesn't believe is her child, on an island controlled by her brother-in-law who might be a witch, while she drinks herself into oblivion. For me this book is a surreal sequel to that early feminist piece "The Yellow Wallpaper". What if that unnamed narrator went to live behind the wallpaper? Pearl, is what. Her language thrillingly ripens to rot, and this book is definitely enter-at-your-own-risk.
I'm ending with Mildred, in what is arguably the first domestic noir (Mil​dred Pierce by James Cain). Mildred loses multiple businesses in the attempt to keep her family afloat during the Great Depression, marries three times — proving a man is not the answer to her problems — and survives the death of one child and the scorn of the other. Her drive to maintain social standing, and contrivances to buy her eldest daughter's love, mean Mildred's mothering isn't always her best foot forward, but, at the end of the novel when she demands a drink, I know I'd have one with her.
These mothers are hardly role models. That's what makes them true mothers of literature — not propaganda. Corrine, Anna, Sethe, Pearl and Mildred all display the ultimate powers of motherhood; creating life, then potentially stifling or even ending it. And let me humbly add Gladys to that list, from my new novel Like Mother; a woman so controlling her daughter boards up the house to keep her out…