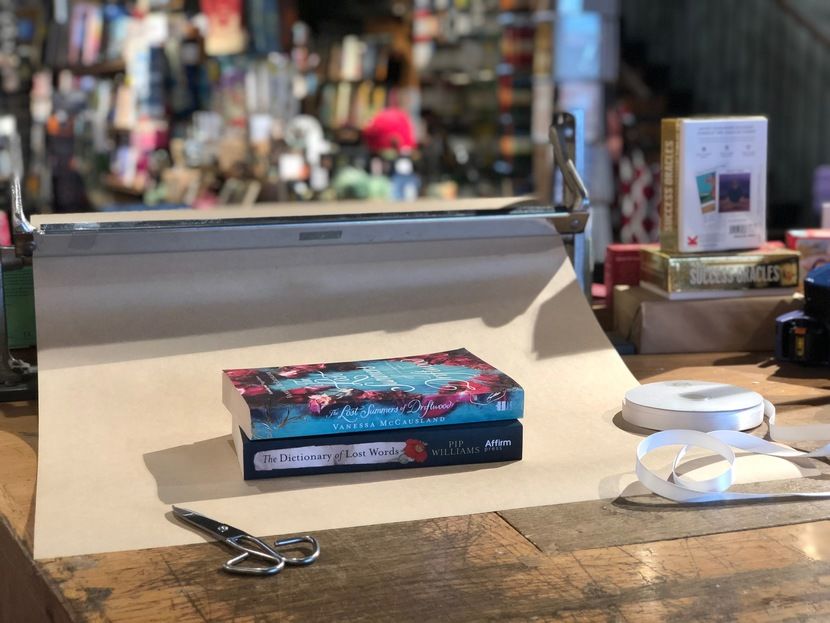 "Books choose their readers, not the other way around. I believe that booksellers are the matchmakers." – Cecelia Ahern
The disruptive force of the pandemic gave us the opportunity to take the craft of recommending books to the next level. Booksellers recommend books to people in bookshops every day, but as waves of social restrictions came flooding through, we adapted this service to a digital platform, accessible to anyone, from anywhere, just in time for Mother's Day.
Our Curated Book List form consists of 25 questions ranging from 'What section of the bookshop do you normally gravitate towards?' to 'How do you want your next book to make you feel?'
Armed with this intel, we have been seriously busy crafting more than 1,300 unique, tailored reading recommendations, and new lists are being added every day.
Without an algorithm in sight, recommendations are created manually by our expert booksellers across Australia. Each book recommendation list includes five books and a thoughtful note about why each book was chosen, and takes around 20 minutes to craft. That's 26,000 minutes of careful bookselling for this part of the service alone. Perhaps unsurprisingly at this challenging time, the top three requests were for books to make readers feel Hopeful and Optimistic; Happy and Content; and Knowledgeable and Informed. (As one reader said: "anything but sad").
This 'art of curation' is at the heart of what it is to be a bookseller. Author Ocean Vuong recently put it this way:
"The way I see it, whenever someone walks into a bookstore, they are walking into the future of their cultural and intellectual life. A bookseller collaborates with who you are in order to show you a way forward towards more of yourself, a way you might not have known existed for you—but is still entirely your own. Amazon, with its algorithms, can only show you where you've been, can only give you the calcified mirror of your past. In a bookstore, you get a human being who is also a mapmaker of possibility. As booksellers, you are practicing, to my mind, one of our species' oldest arts, the art of fostering, sharing and shepherding our most vital stories into the FUTURE. And I hope you are as proud of yourself as we writers are of you."
This time has been well spent, with one customer describing it as: "Like having a bookseller in your pocket – but you don't need to worry about feeding or watering them. Just love their books." Another was thrilled to receive her curated book pile including a book personally dedicated to her by the author. Many have used the service multiple times, saying: "Loved loved your recommendations! I'm on to my last one and am in need of more books."
"We have dedicated our careers to creating bookshops full of imagination, emotion and empathy. At a time when society needs them most, we have been determined to keep supplying books, even from behind closed doors. We believe books have the power to create hope and to elevate us – even momentarily – from a world that has been overwhelmingly anxious and scared." - David and Robert Berkelouw, Directors of Harry Hartog
We have enhanced the service just in time for Mother's Day to allow families separated by COVID to connect with their loved ones through books that perfectly reflect both the giver and receiver. We can of course offer gift wrapping and gorgeous gift cards as part of the package.
Browse previous Curated Book Lists here.