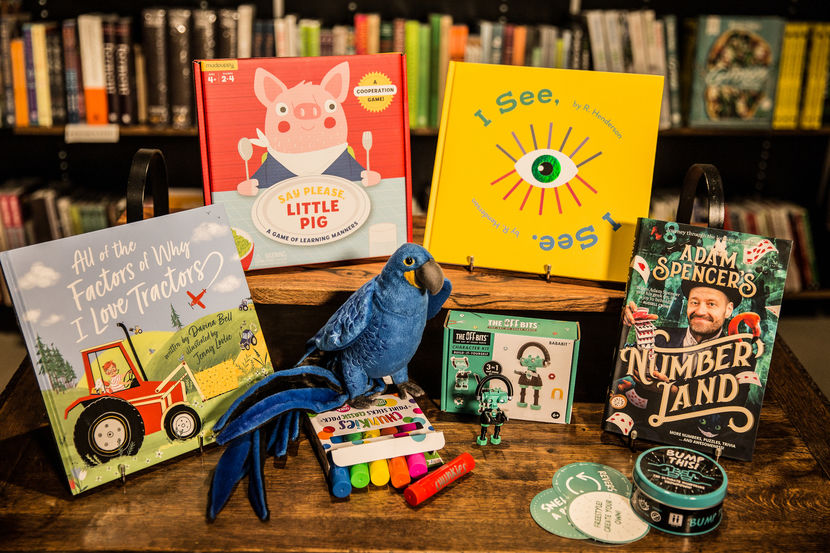 For this collection, we roved over sports grounds and playgrounds, picked up chunky pens and cheeky Christmas-themed games. It's an odd bunch, united by a yen for fun.
And what could be more fun than A Trip to the Beach? With the best sandcastle ever built and a few perfect waves, cat Iggy and Grandad have a quintessentially Australian day out in this sweet picture book by Gwyn Perkins, who previously brought us A Walk in the Bush. (Later we will reveal Gwyn's key ingredients for a beach adventure)
Speaking of the beach, with summer here it's time for Summer Time. The dynamo duo behind Alphabetical Sydney, Hilary Bell and Antonia Pesenti bring us a sorbet-sweet ode to the best season, with mangoes and magpies, municipal pools and more… Dive right in!
Summer time in Australia also means cricket and surfing. For cricket devotees look no further than The Magic of Spin by one of our country's own spin legends, Ashley Mallett. (He has also shared his insight on what makes a winning sports book, watch this space) For crest-lovers Surf Like a Girl ripples with luxe photography and a bounty of rousing words, chronicling 30 women making waves in the world of surfing. Not a summer sport, but if soccer is your game, you need Never Say Die; charting the 100-year 'overnight success' of women's soccer, a tale of guts and glory!
Fun can also have a steely edge; and for that we turn to The Australia Survival Guide, an all-terrain handbook providing the first aid and survival advice you need to thrive on this dangerous continent. Snakes, cyclones, snapping crocodiles, you name it, it's got it! (With a handy death-o-meter too!)
Beasts of more imaginative kind come roaming in Beast Feast, a delicious storybook for children from the creator behind Dragon Post. More crowd-pleasers for kids include All of the Factors of Why I Love Tractors by Davina Bell, and I See, I See by R. Henderson, which is playful book perfect for the shared celebration of reading. Six-year-old blue heeler pup Bluey and her sister Bingo need no introduction, and we are thrilled to see her transition from her wildly popular ABC Kids TV Show to board book form in Fruit Bat and The Beach.
And for fun with numbers we have Numberland by Australia's premier geek, Adam Spencer! Bursting with trivia, puzzles and more, there's a reason he counts Brian Cox and John Cleese as fans.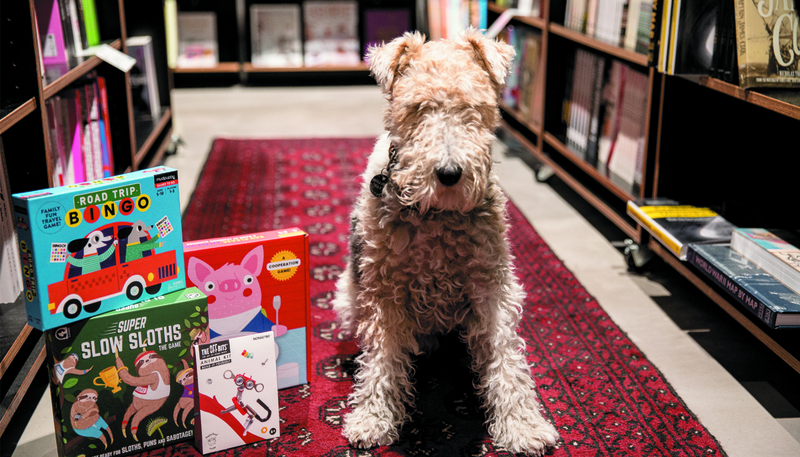 Finally, what is play time without games? Entertain your little travellers on a long road trip with Road Trip Bingo, snooze, saunter and sabotage with Super Slow Sloths, and engage in a silly handshake showdown with Bump This!
And as the silly season approaches, you can't miss the tricksy family fun that dinner party game Mince Spies offers up. With a series of absolutely hilarious secret missions, your Christmas Days will never be the same again.
There's lots more to explore in the Harry Hartog Handbook. Happy reading!