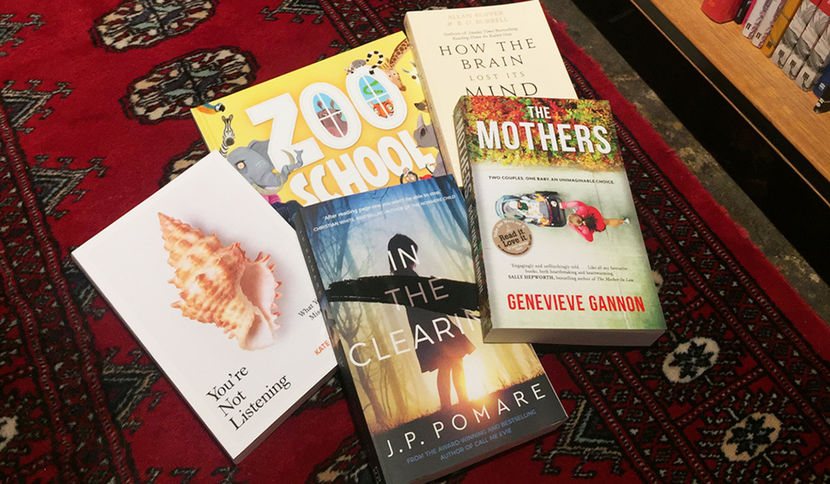 Revealing our January Double Loyalty lineup, ranging from eye-opening non-fiction to pulse-racing crime!
Littlies, roam into the boisterous Zoo School by Heath McKenzie.
Older readers, open the cover of How the Brain Lost its Mind by Allan Ropper and Brian David Burrell to tap into the riddle of mental illness using the infamous (and fascinating) example of the Salpetriere Hospital and cases of female 'hysterics'. Still after food for thought? Tune into You're Not Listening by Kate Murphy about the life-changing impact of simply listening.
For fiction lovers, look no further than the ripping crime of In the Clearing by JP Pomare (of Call Me Evie) and the stomach-turning story of an IVF gone wrong in The Mothers by Genevieve Gannon.