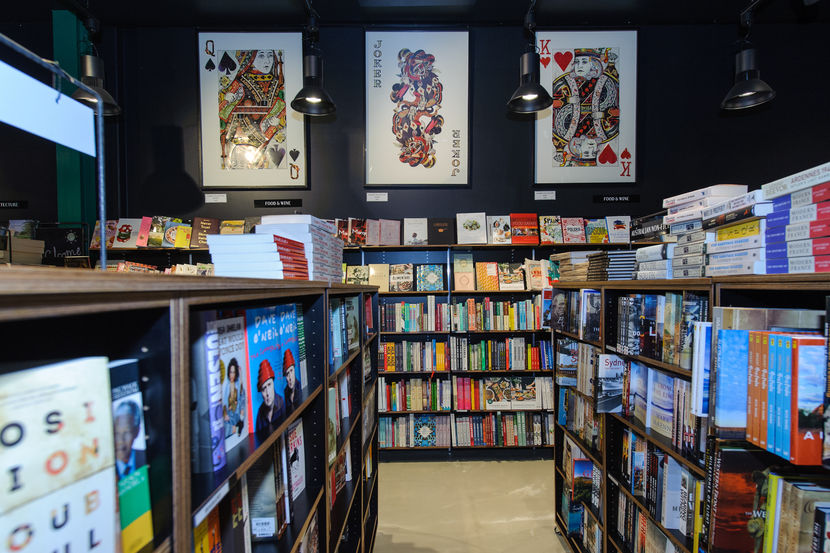 We are so excited to announce that we will be launching a Harry Hartog store at the new Marrickville Metro development in Sydney, which in true Inner West style 'up-cycles' a disused industrial warehouse located next to Marrickville Metro. It maintains much of the existing warehouse façade, whilst extending south between Smidmore Street and Edinburgh Road.
"Harry Hartog Bookseller is so thrilled to join the vibrant and diverse community of Marrickville. More than simply a space lined with shelves, Harry Hartog is a meeting place between the worlds found inside books and the world around us. Stepping inside our doors is an encounter with mythology, travel and adventure, with every trip a new experience. We look forward to meeting the readers and explorers of Marrickville." – Robert Berkelouw
As with all our Harry Hartog stores, there are moments to delight and intrigue embedded into every aspect of the store. Replete with unique curios and antiques laden with history (and mystery) we can't wait to open doors and hear what you think.
The store will launch on Thursday June 10, with a weekend of celebrations across the Centre. We will be hosting beloved local storytellers Matt Cosgrove, Kate & Jol Temple and Christopher Cheng for lively Storytimes open to all ages.
Storytime with Matt Cosgrove: 2pm Saturday 12 June (RSVP here)
Storytime with Kate & Jol Temple: 2pm Sunday 13 June (RSVP here)
Storytime with Christopher Cheng: 2pm Monday 14 June (RSVP here) (public holiday)
In addition, we will be running a special draw for new Loyalty Member signups, with any new signups to our free rewards program June 10 - July 10, 2021 inclusive going in the running to win a $500 Harry Hartog voucher. More details to follow, stay tuned!