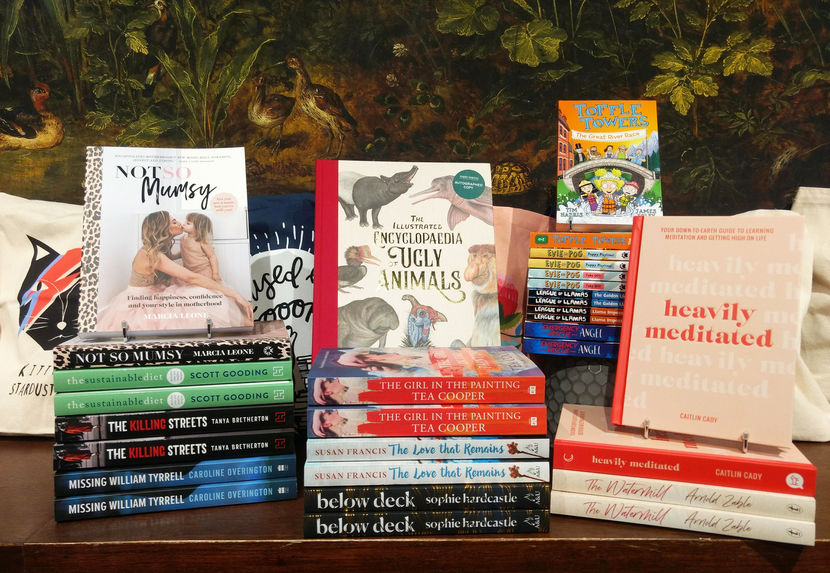 With our Author Events postponed until further notice, we want to keep showcasing the incredible work our writers do. This situation is definitely going to take a toll on our storytellers and artists, but we still have the opportunity to celebrate them.
Here are just some of the authors we had hoped to welcome to a Harry Hartog store over the next little while, with many more in the pipeline and on standby indefinitely.
And yet to hit the shelves:
The Loudness of Unsaid Things by Hilde Hinton
The Banksia Bay Beach Shack by Sandie Docker
The Dictionary of Lost Words by Pip Williams
Goodnight Glow Worms by Aura Parker
The Future of Us by Liz Allen
The Battles for Kokoda Plateau by David Cameron
Gathering Dark by Candice Fox
Ribbit Rabit Robot by Victoria Mackinlay
We can still read these books, chat about these books, and share our love for these books.
Order your book via the link above, or contact your local store to have delivery arranged or to pre-order those not yet out. Watch our Facebook and Instagram, where we hope to share Live Streams and Author Q&As.
Share your thoughts, reviews and recommendations on #supportourstorytellers (along with #harryhartog) and let's keep the book buzz alive and buzzy.