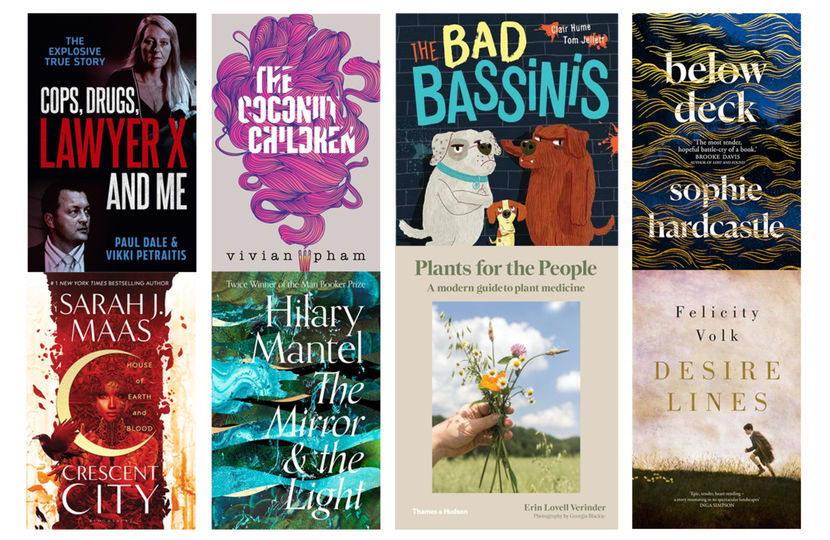 What a bumper crop for this month's Double Loyalty Point books!

Fiction heavyweights Hilary Mantel and Sarah J. Maas' deliver electrifying new instalments for their legion of fans; are you one of them? Literary fiction lovers can delight in the captivating reads offered by The Coconut Children by Vivian Pham, Below Deck by Sophie Hardcastle and Desire Lines by Felicity Volk. And for an explosive true tale that has to be read to be believed, look no further than Cops, Drugs, Lawyer X and Me, charting the story of the cop who found himself enmeshed in the biggest scandal in the history of Victoria Police.

On a lighter note, Plants for the People is a gorgeously-present modern guide to plant medicine, while The Bad Bassinis is for pawsome little readers who like a some bite in their boardbooks.