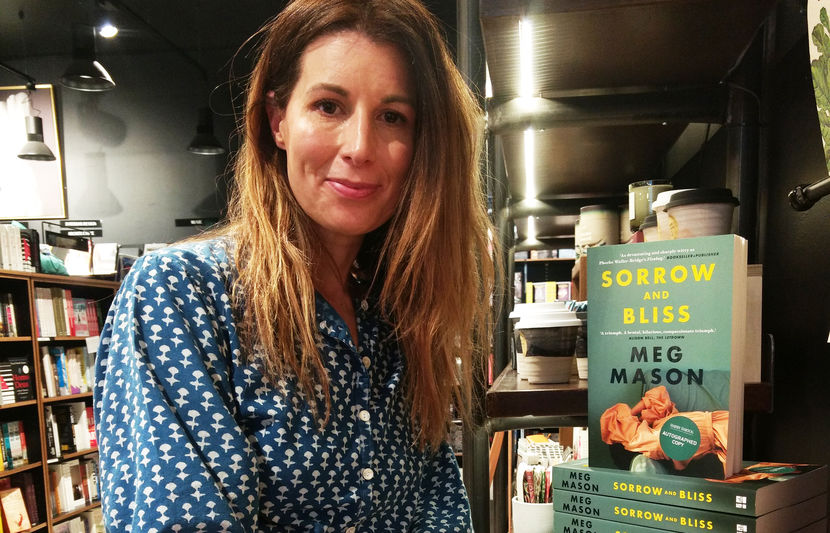 I find it difficult to write fathers. No matter how hard I try, they always turn out to be good. I've never had trouble with the mothers in my novels, who have come to mind with faults already sewn in. Or rather, the story comes to mind and there, in the centre of it, is a mother whose fundamental lack, in whatever form it takes, is the story.

Fathers, I have to think up. Any flaw I try to give him has downgraded itself to a foible by the time it reaches the page. His mistakes, so grievous in my head, all seem well-intentioned.

I have wondered, but I am not sure why. Perhaps it is a lack of personal experience. I am one of the lucky ones when it comes to what kind of father I got. Perhaps I'm not brave enough to inhabit, for as long as you have to, a character who knows the tragedy of a bad father.

Or maybe it is just my preference as a reader. When it comes to female characters, mothers or not, I am singularly interested in difficult, complicated women, like the antiheroine of Dept. of Speculation or the middle-aged protagonist of The Children Act. Men, especially fathers, I want to be kind, honorable or striving to be, like Eli's stepfather in Boy Swallows Universe, the widowed father in Grief is The Thing With Feathers.

A good man, especially in this moment, is just such a relief. That is why I read – for time off, to be elsewhere for a while, somewhere better where men are always good and women don't have to be and we all get the parents we want. I want a feeling of home, and an infusion of hope. That, more than anything, is what I hope my novel Sorrow and Bliss, with a heroine who is lost and her father who is always there, will give to any reader who needs it.
My Favourite Fictional Fathers
The newly widowed father of two little boys, from Grief is The Thing With Feathers, by Max Porter, who says about their life together, him and his sons and their mum, "again. I beg everything again."
Perhaps oddly, Thomas Cromwell, from Wolf Hall by Hilary Mantel, for how adoring he is of his daughters, and how devastated by their deaths (especially considering his day job.)
Uncle Matthew, the constantly roaring father of the Radlett girls from The Pursuit of Love and Love in a Cold Climate, by Nancy Mitford, who threatens them with his entrenching tool, hunts them on horseback, and writes names of people he'd like to see dead on slips of paper which fill every drawer in the house; the Kaisar, Gandhi, Linda's Labrador…