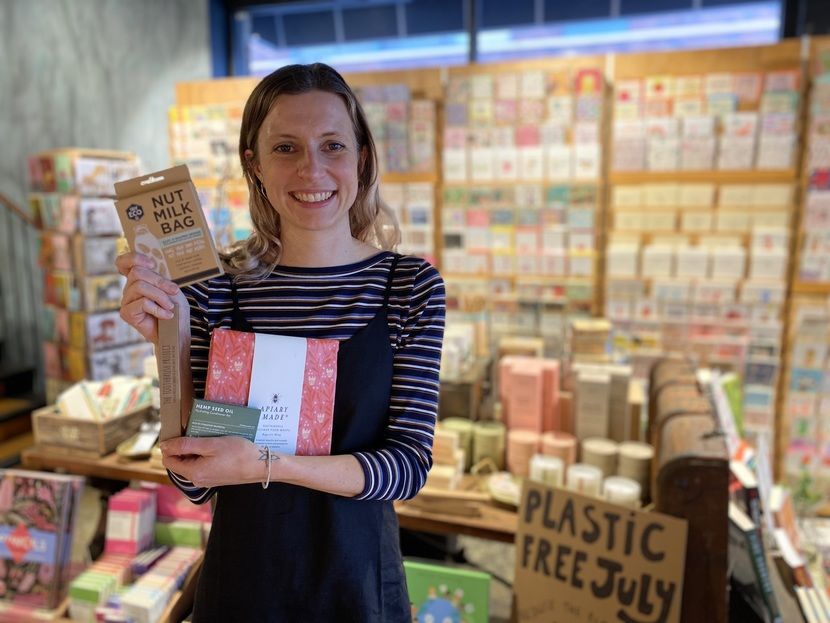 Our gift buyers Libby & Emily have cultivated a beautiful range of new and existing products to help combat single use plastic in day to day life. We asked them to choose their favourite finds for Plastic Free July 2020.
Emily pictured above with Freshwater Shampoo Bar, Apiary Made Sandwich Beeswax Wrap and Ever Eco Nut Milk Bag.
Our Top 5 Products to Eliminate Single-Use Plastic (beyond metal straws and reusable shopping bags)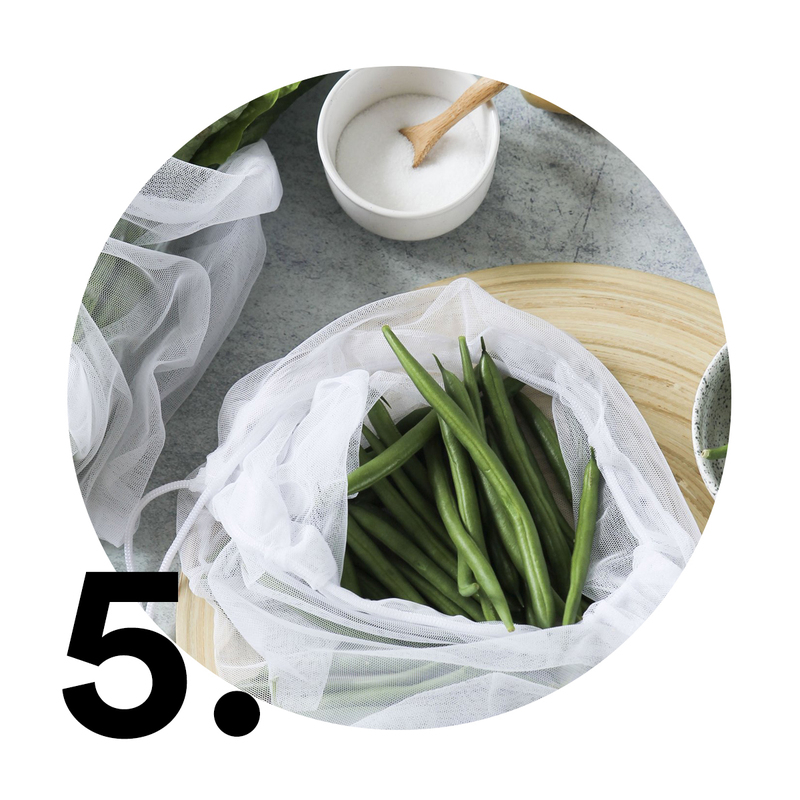 Ever Eco ​​Mesh Produce Bag 4 Pack ($13.95), this simple staple replaces plastic produce bags at the supermarket and is made from recycled plastic bottles (rPET). Two birds with one stone! With air able to flow through the mesh weave, Ever Eco suggest the life hack of rinsing produce in the bag and popping straight into the fridge.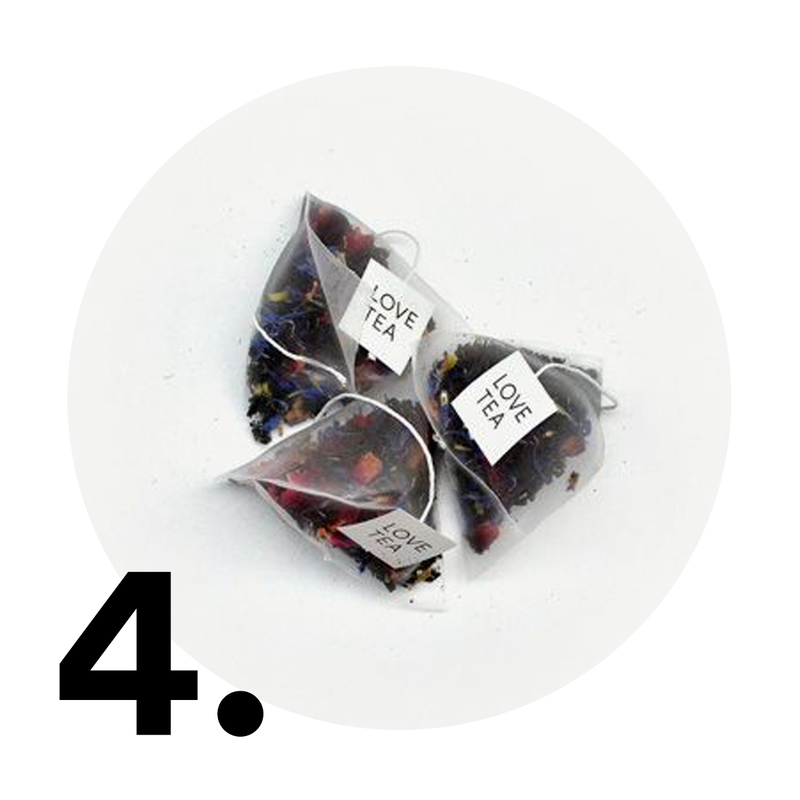 Love Tea Pyramid Tea Bags 20 Pack (from $13.95), a tea that is thoughtfully designed to ensure optimum therapeutic benefit, exceptional flavour and minimal impact on the environment. unlike most mainstream tea bags, these do not contain plastic and are compostable, along with the box and internal clear pouch the tea bags are packaged in. Love Tea loose leaf available too!
(Wondering which brands include and don't include plastic in their tea bags? Read more over at 1 Million Women, founded by author Natalie Isaacs).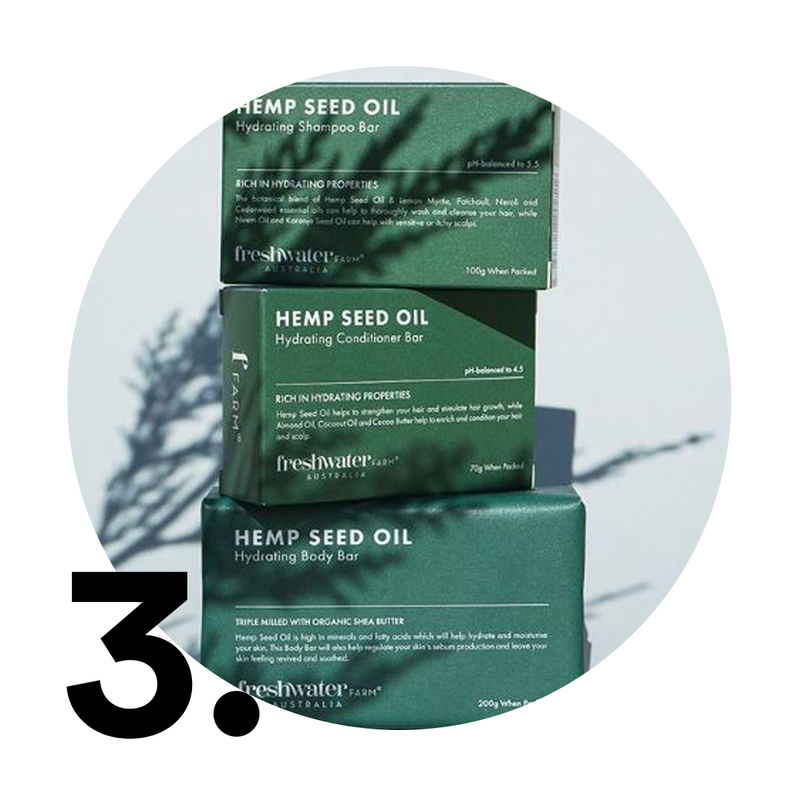 Freshwater Farm Shampoo & Condition Bars ($15), eliminate plastic from your daily shower with these pH balanced shampoo & conditioner bars. Created with only the best natural ingredients, 100% Australian made, cruelty free and vegan friendly; they tick all the boxes. ​​Situated on the Mid-North coast of NSW, Freshwater Farm is a family-owned and operated property producing a variety of distilled essential oils. Choose from Hemp Seed Oil to help stimulate hair growth, Mandarin & Cedarwood Oil with hydrolyzed oats to help strengthen hair, or Rosewater with argon and coconut oils to help maintain moisture.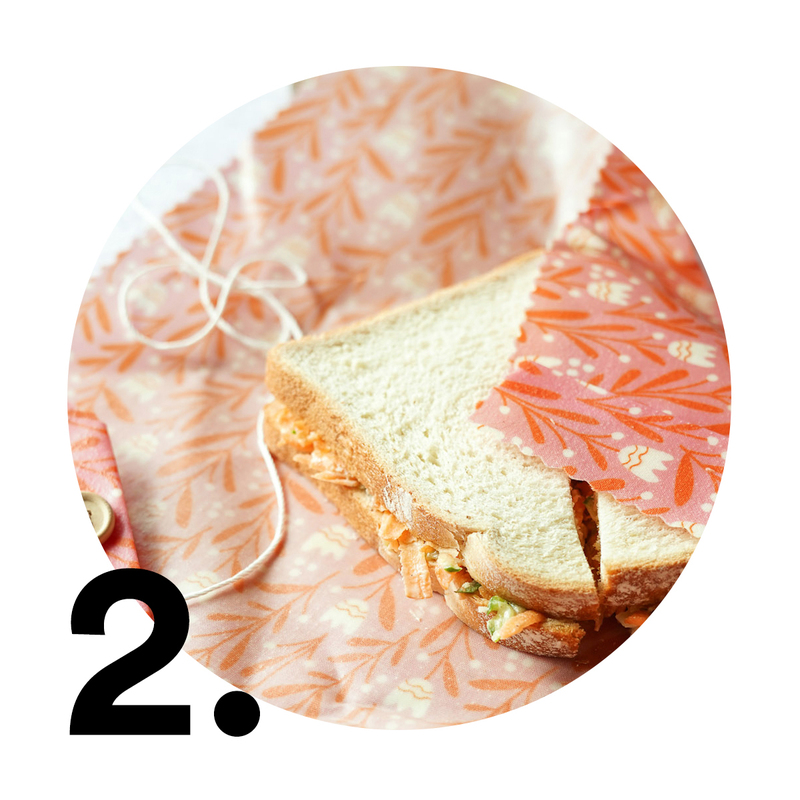 Tried and tested by Emily, The Apiary Made Beeswax Sandwich Wrap ($19.95), will stand the test of time. Emily has used her sandwich wrap from Apiary Made for the past 5 years, only just replacing it this year! With the natural anti-bacterial qualities of beeswax, simply rinse with lukewarm water and drip dry after use.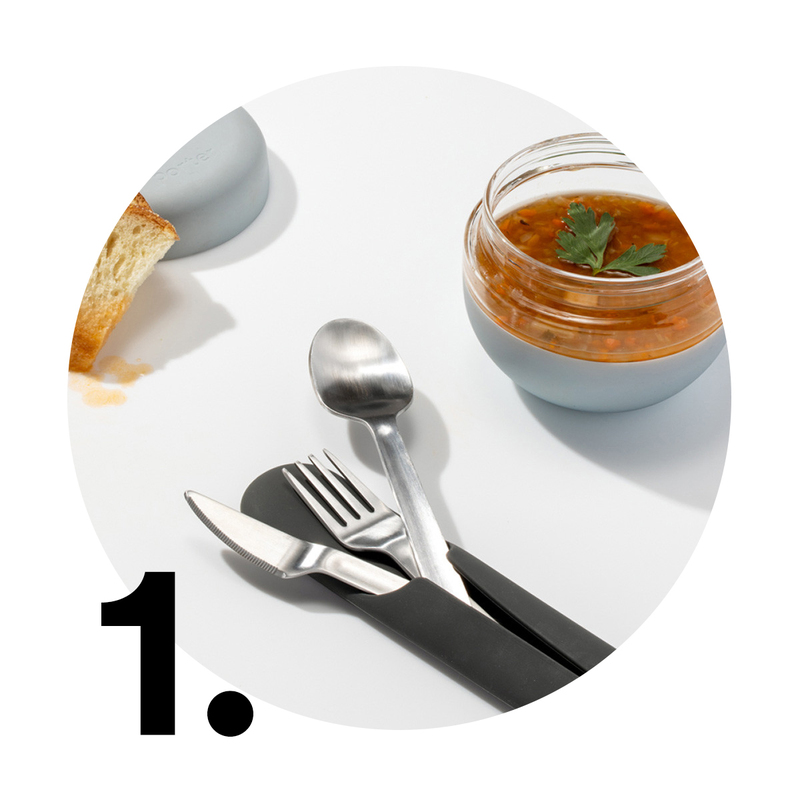 Say no to disposable cutlery with our #1 pick, The Porter Stainless Steel Utensil Set ($29.95). The perfect companion to takeaway lunches on the run or packed lunches at work. This compact set of stainless steel cutlery keeps a slim profile, while the silicone case makes it easy and hygienic to bring with you in transit.