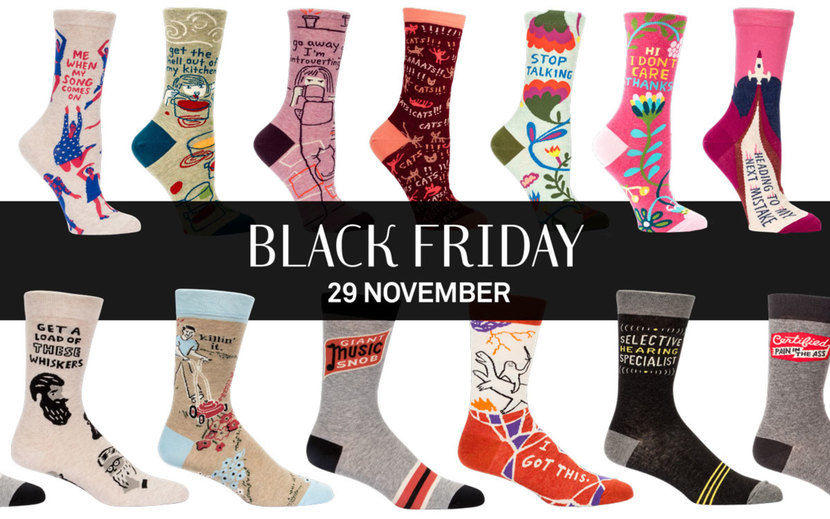 We're putting a spring in your step this Black Friday!
For November 29 only, when you spend over $149 you will receive a BONUS pair of Blue Q socks of your choosing*! They are sassy, supremely comfortable, and a portion of their proceeds go to Doctors Without Borders.
Why not take this opportunity to get a bunch of gift shopping done? Your feet will thank you!
*While stocks last. Offer available November 29 only. Bonus socks cannot be exchanged for any other item, or returned for credit.