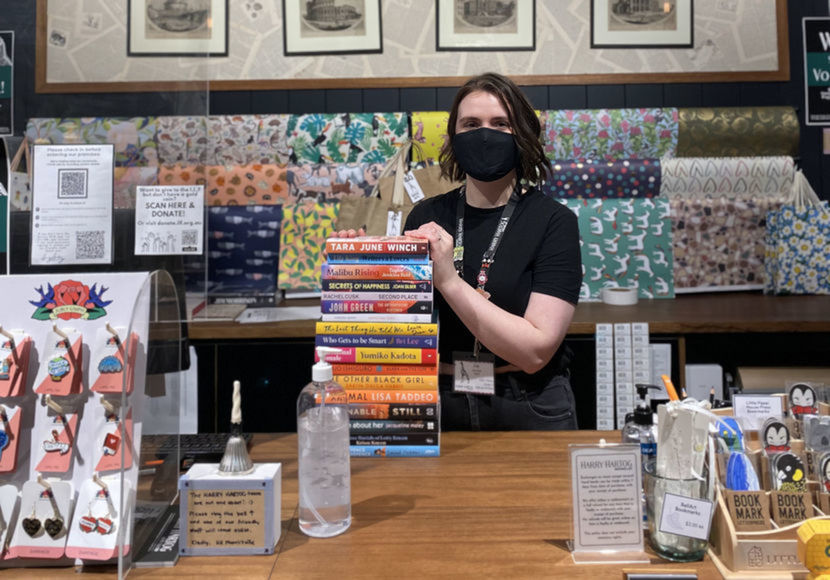 Last updated 8 October 2021
We are committed to making sure you get the books you need: for escape, for sustenance, for shared snuggly storytimes, for learning, for entertainment.
​​​​​⠀⠀⠀⠀⠀⠀⠀⠀⠀
As per updated COVID restrictions, please be advised of the following updates for Harry Hartog stores.
NSW
Our number-one priority is the health and safety of our customers and staff, so we are following the NSW Public Health Orders.
Conditions of entry:
1. COVID-Safe check-ins are required for customers and all staff, please check in via the NSW Service NSW app.
2. Proof of Vaccination or proof of exemption must be produced on request. (Click and collect services are available if you are restricted from entering).
3. Face Masks are now mandatory in all indoor venues in NSW unless there is a valid proof of exemption. Face masks must be worn over your nose and mouth.
4. If you are unwell, please do not enter.
5. If you are required to isolate, please do not enter.
6. Please hand sanitise before entry.
7. Please maintain 1.5 meters distance from other people (except members of your household).
8. In accordance with the NSW Government's 4 square metre regulations, the maximum number of customers has been limited on a per store basis.
9. Entry to the shop will be restricted if the maximum capacity has been reached.
Thank you for your cooperation.
---
ACT
Closed temporarily due to Lockdown:
Harry Hartog ANU

Harry Hartog Woden
Stuck for what next to pick up?
Head to our Reviews page, where we share what our booksellers have been loving lately. Or try our free Curated Book List, simply fill in a simple online form and our booksellers will come back to you with a recommended reading list, just for you!