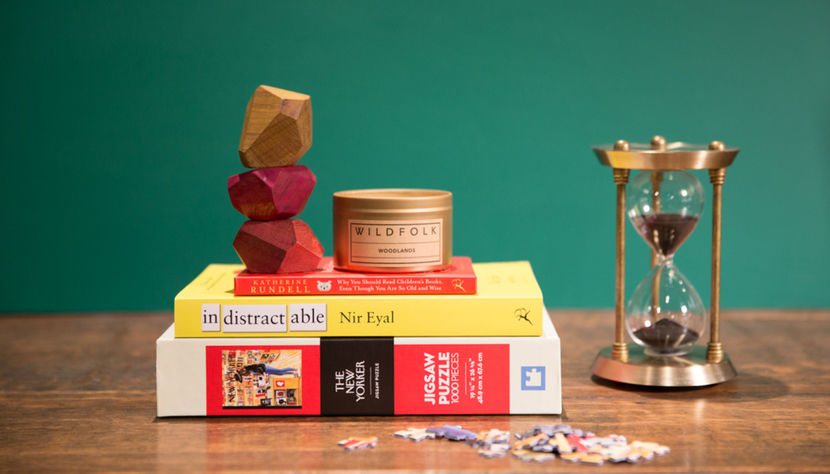 Did you know that reading quietly for only six minutes has been shown to reduce heart rate and ease muscle tension? And that, just like exercise, reading for 30 minutes a day can add years to your life? It also reduces stress by 68% more than listening to music, going for a walk or having a cup of tea (although really, a cuppa and a good book are a perfect match).
In an era drenched with distractions and constant grasps for our attention, the book is the perfect tool enabling us to log off, slow down, and smell the paper. Although reading any kind of book can bring you benefits, this is our collection of reads that really speak to the themes of mindfulness and meaningful connection.
Indistractable by Nir Eyal gets right to the heart of the matter by dismantling the psychology behind the screen so we can take control and stop being so 'distractable'. He wrote the handbook on creating habit-forming behavior in the 2013 Hooked: How to Form Habit-Building Products, which became a how-to for tech giants such as PayPal and Microsoft. Now he equips us with the tactics to deal with the triggers besieging us, including emails, notifications, and other time-wasters. "A must-read," quips Mark Manson.
In a similar vein, Jenny Odell's How To Do Nothing rallies us to resist the attention economy by resituating ourselves in the here-and-now. Refuse the allure of the online, and gain a richness of experience so many of us feel we are lacking. Doing nothing can really achieve something.
On the topic of 'nothing', we turn to Nothing New: A History of Second-Hand by respected local historian Robyn Annear. Skewering modern consumerism and the obsession with the 'new', this is an enchanting emporium of anecdotes and little-known facts about the history of second-hand. What might we discover if we stumble off the beaten track?
Also coming from a time before smartphones is Morning Glory on the Vine by Joni Mitchell, a keepsake the singer handmade for 100 of her closest friends at the time when Blue was topping the charts. A gorgeous testament to creativity, the book has now been made publicly available for the first time since 1971 – and is bursting with 30 colour-drenched illustrations alongside handwritten lyrics and an introduction from Joni herself. Be inspired to doodle, paint or write – and of course, it makes an impeccable gift.
As we mentioned, reading of any kind is a boon for your health. And, as prize-winning author of five novels for children Katherine Rundell advocates in Why You Should Read Children's Books, Even Though You Are So Old and Wise, reading children's fiction is also a gift for your imagination. A delightful and persuasive essay that reawakens us to the joy of reading for pleasure.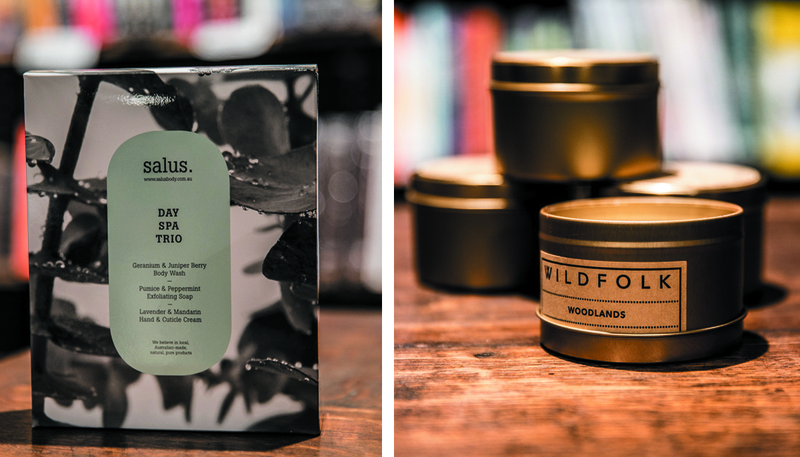 If you've been in a Harry Hartog lately, you'll know there's more to our stores than good books. With Mayde Tea Jars, Wheatbags With Love organic wheatbags, premium Wildfolk handcrafted candles with scents of Woodland and French pear (featured above), Salus pamper packs (featured above) and elegant Kinto glass tea sets, we aim to offer luxurious and ethical pamper time products that treat the body as well as the mind. If the mind does require a restful stretch, pick up the New Yorker puzzle sets featuring iconic magazine art, or turn to the ancient tradition of balancing stones with the in-wood Wooden Stacking Stones. Stack your way to patience, connection and focus.
This article probably took you around 2 minutes and 40 seconds to read. Why not browse the rest of the Harry Hartog Handbook that these recommendations were drawn from, and possibly reach 6 minutes of relaxed muscles and heart rate reduction? Happy reading!