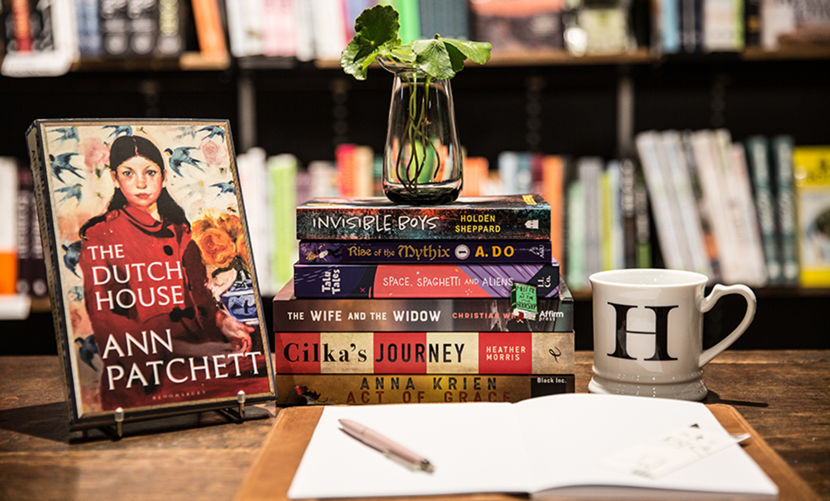 Stories are at the heart of what we do at Harry Hartog. Every book on our shelves is a story waiting to be discovered.
In the Stories section of the Harry Hartog Handbook, you'll find high-stakes espionage, starless seas, tiny stars and Saturday portraits. There's horror, historical fiction and heart-pumping crime.
Read on to find your next must-read.
For younger readers, it would be hard not to be charmed by The Beach Wombat by Susannah Chambers and Mark Jackson, or The Tiny Star by Mem Fox and Freya Blackwood. Both feature the unmatchable combination of simple, powerful language and enchanting illustrations. A scruffy bear goes on a big adventure in the 'awww'-worthy Nop by Caroline Magerl. Share with the little bookworm in your life.
Slightly more mature readers might like to turn to Anh Do's new hit-series-in-the-making, Rise of the Mythix: Golden Unicorn, or The Secrets of Magnolia Moon by Edwina Wyatt; a whimsical read for over-6s packed with secrets. While Invisible Boys by WA-based Holden Sheppard might sit on the YA shelf, its themes of identity, sexuality and small-town prejudices could speak to any reader.
Beach reads, we have a few. Spy master John le Carre is back with Agent Running in the Field, and his form is as pitch-perfect as always. The Starless Sea by Erin Morgenstern sets sail to a place of pirates, painters, lovers, liars and ships ... and hailing from the writer who brought us The Night Circus, is sure to dazzle. Peerless award-winner Charlotte Wood brings a study of friendship and ageing in The Weekend; and as it's set in a beach shack over Christmas, surely sets the scene. If crime is the page-turning jolt you need, dip your toes into the chilled coastal waters of The Wife and the Widow by Christian White.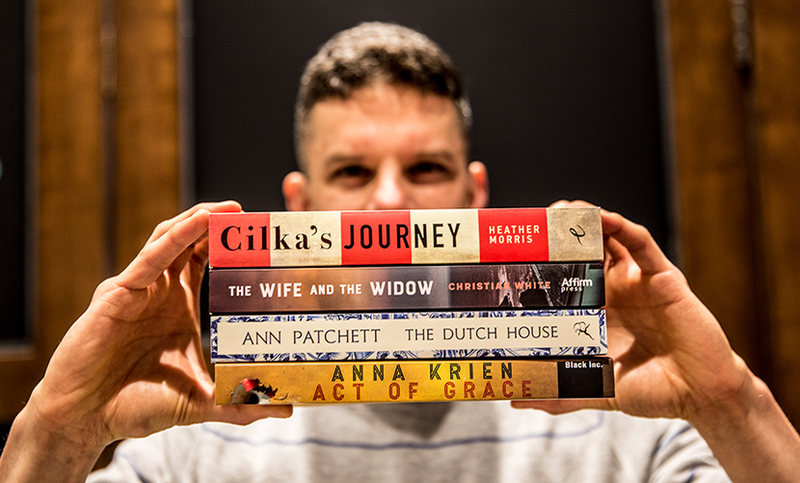 Tapping the rich seam of history real and imagined are The Bee and the Orange Tree by Melissa Ashley, about the Baroness who invented fairytales, and Damascus by Christos Tsiolkas which ambitiously retells St Paul's gospels. Henry Lawson's frontier's classic The Drover's Wife is recast in a thriller that catapults past Tarantino and Deadwood into a vividly imagined new mythology by Leah Purcell.
Literary fiction heavyweights Ann Patchett, Alice Hoffman, Elizabeth Strout and Favel Parrett are back, and trust us, you'll want to see the world through their eyes again. You may not have read the stories of Anna Krien or Nino Haratischvili before, but with the multi-generational epic The Eighth Life (bound by a treasured chocolate recipe) and Act of Grace, a searing narrative of father-child relationships and trauma.
Eagle-eyes may have noticed we mentioned horror earlier on. Fear not: we recommend two tomes from the Godfather of Horror Fiction, H.P. Lovecraft, Beyond Arkham and The New Annotated H.P. Lovecraft.
Prefer your fiction non-identifying? Can you resist the true tale (or should that be, tail) of ill-tempered donkey Sherman, who gets put through his paces by running guru Christopher McDougall in Running with Sherman? (Hint: they learn more about themselves than just their sprint styles). The Saturday Portraits by Maxine Beneba Clarke cluster her most eye-opening features for The Saturday Paper, with President Obama, Hugh Jackman and porn star Buck Angel all making an appearance.
There's lots more to explore in the Harry Hartog Handbook. Happy reading!