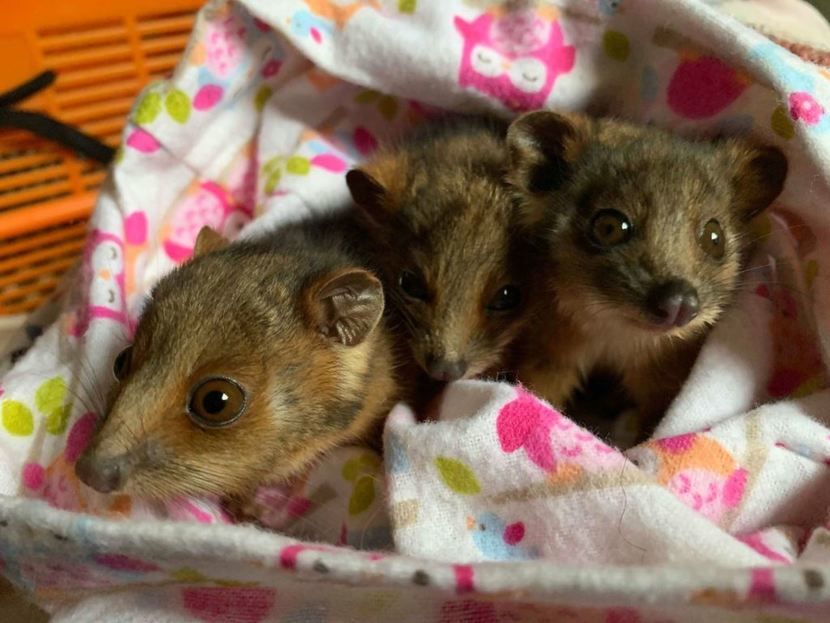 Back at the start of 2020, as the bushfires that devastated our country raged on, we wanted to find a way to help at a grass-roots level.
On January 24 we kicked off a six-week fundraiser across all 11 stores for Wildlife Rescue South Coast, a 100% volunteer-run organisation dedicated to the rescue, rehabilitation and release of Australian native fauna. They service the area from south of Wollongong to the Victorian border, including the Southern Highlands and Tablelands, an area particularly devastated by the impact of the fires. Volunteers receive over 10,000 calls every year for animals including koalas, wallabies, kangaroos, wombas, snakes, birds, turtles, possums, and bats – and with millions of hectares of bush destroyed, and with an estimated 1 billion animals killed, they needed our help more than ever.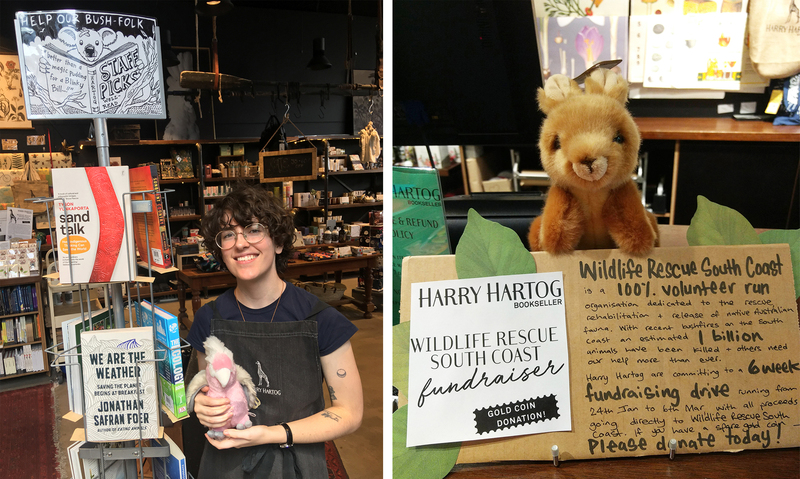 Over the six weeks, our stores relished promoting the work that the WRSC do, by crafting displays, chatting to our community and sharing information through our social media networks. We were so honoured to be able to help out in this small way, and were even more awestruck by the incredible way our customers rallied around this cause.
At the close of this fundraiser, through your generous donations, we were able to raise $5555.20, to which we added a donation of $5000 from the business, coming to a total of $10555.20. A heartfelt thank you to you all for your involvement and interest in this initiative, which we believe will make a real difference for those communities affected.
Wildlife Rescue South Coast has responded in this way:
Many thanks for the wonderful work which you have done in ... raising funds for us. We really appreciate it.
Our initial activities were obviously to attend to any animals which we could actually save from the devastating fires. We are now faced with a much increased number of animals that have been brought into care. Sadly we cannot release many of these as the bush has yet to regenerate to the stage where it can provide food, shelter and protection from predators. Many lessons have been learned about feeding native animals in the wild. We do not have a central 'shelter' and our volunteer members care for the rescued animals in their own homes. Many have accumulated quite complex rehabilitation facilities on their own properties. Sadly many of these were damaged, or destroyed.
Donation received in the past few months have enabled us to assist these members to repair, rebuild or enhance their facilities, so that they can continue the vital work which they do. There is also need to expand some of these facilities, or build new ones to enable us to keep more animals in care for longer periods of time. This also means that we are spending more money on food and medication than in previous years. We have assisted another member to upgrade an 'education' facility where she is able to offer specialist training to veterinary students, who would otherwise not have any hands-on experience with these particular species.
We are now looking towards a better future, and an opportunity to consider some plans that previously have only been 'dreams'. As with all businesses, the COVID19 situation has placed some unusual restrictions on how we do our business, and how we work with our volunteers, but that is only temporary and it shouldn't be too much longer before we can restart our training programs and encourage the large number of new members to become more involved. We now have a 'view' of where some of dreams are about to become a reality.
Thank you so much for the work which you have done, and for the wonderful donation which you have made.