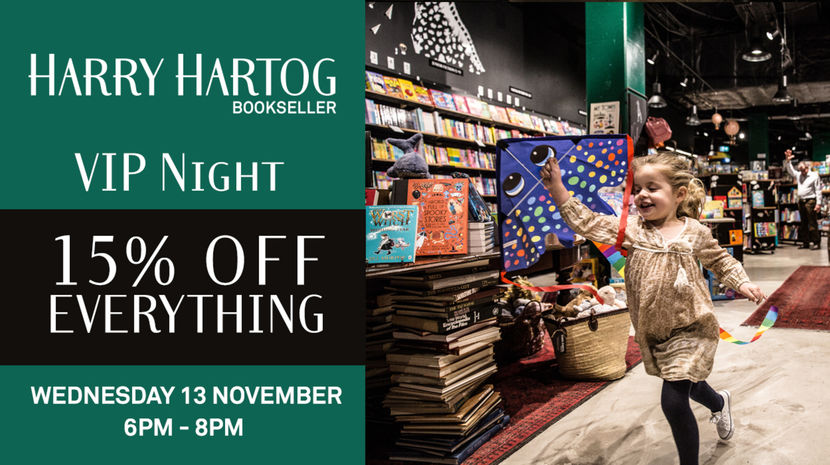 It is with great excitement that we announce the 2019 Harry Hartog VIP Night!
The event is to be held on Wednesday 13th November from 6pm - 8pm.
During these two glorious hours all customers will receive a 15% discount on absolutely everything!
This is open only to Loyalty Members, though no loyalty points will be applied on the night. (Not a Loyalty Member yet? Chat to us in-store about joining up, either beforehand or on the day).
Because we know so many of you will be preparing for the hectic Christmas shopping period, there will be refreshments on your arrival, and gift-wrapping supplied with a smile.
There will be door prizes with books and other goodies up for grabs – bring a friend along to sign up as a Loyalty Member and receive two entries!
Attendance is free, but booking is essential. Check below for your nearest store.
We look forward to welcoming you – and giving you the VIP treatment you deserve!