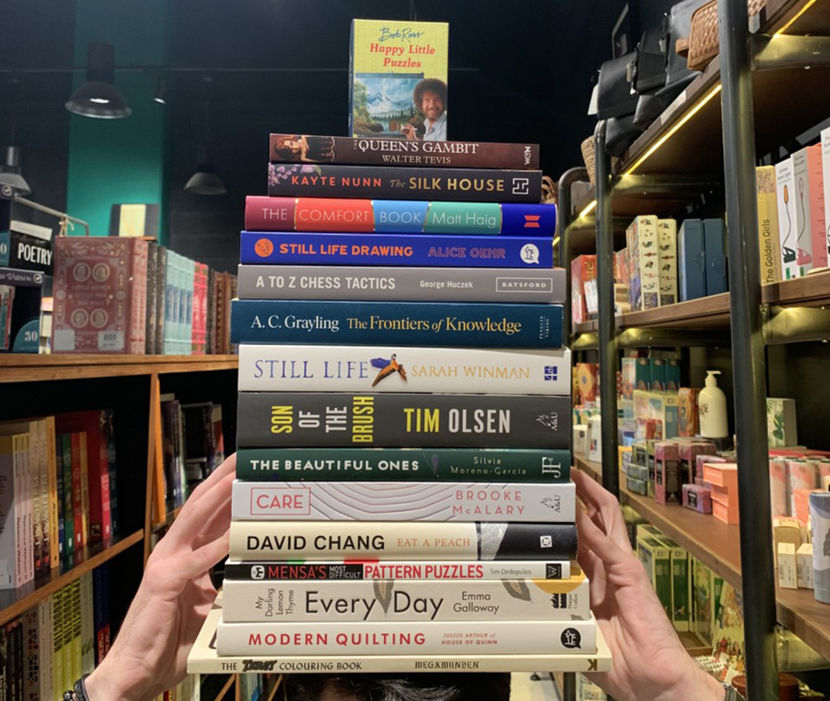 Are your eyes hurting yet? Has your brain melted? Screen fatigue is real, particularly during lockdowns when our movement is limited.

Enter books, the original and the best screen-free distraction. We have some top shelf recommendations for levelling up a skill, getting your hands busy and mind working. Each theme has either a practical ('Hands On') or story-focused ('Read More') option to help you survive lockdown in style!
(Looking for kid-friendly suggestions? Head here).
Stretch Your Brain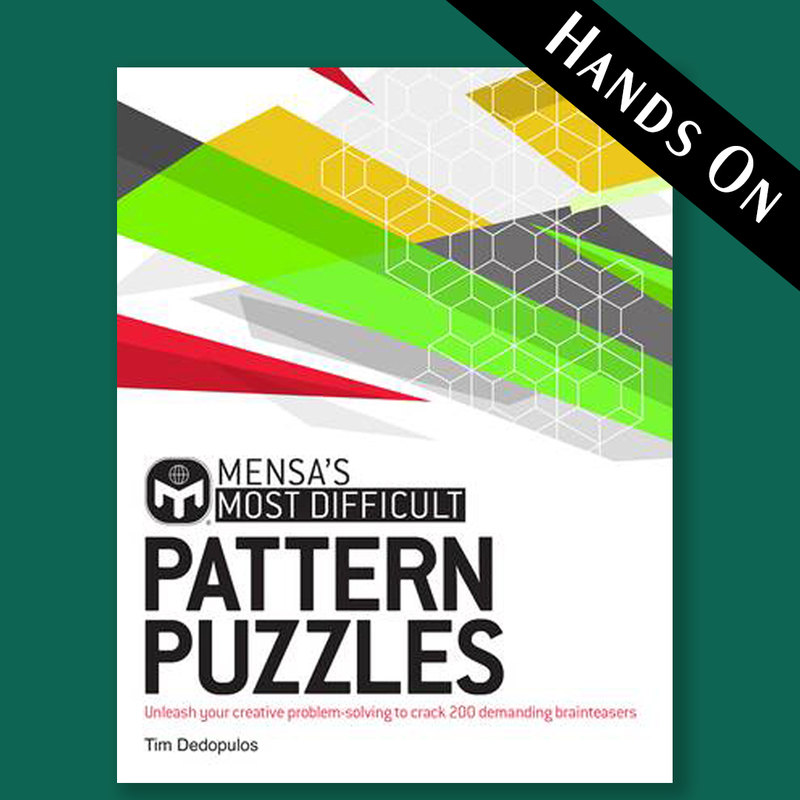 Mensa's Most Difficult Pattern Puzzles
Tim Dedopulos
$19.99
Mensa is the oldest and largest high IQ society in the world...solve a few of these puzzles, and maybe they'll invite you to join! Ranging from ciphers to geometric sequences, these puzzles will stretch your brain in all the best ways.
The Frontiers of Knowledge
A.C. Grayling
$35
Tackling three crucial areas at the frontiers of knowledge – science, history, and psychology – polymath A.C. Grayling reminds us of the ultimate paradox: the more we know, the greater becomes the extent of our ignorance. A rigorous brain exercise of a different order.
---
Sew Good
Modern Quilting
Caroline Jones
$34.99
Is there anything more tactile... than textiles? Quilting takes a fresh and modern twist in this chic compendium of 20 hand-stitched projects.
Woven together with the threads of the silk trade, this is a mesmerising gothic mystery featuring three unforgettable female characters in three different eras. If historical fiction is your bag, this is for you!
---
Draw Some Inspiration
Still Life Drawing
Alice Oehr
$24.99
Oh-so-cool and oh-so-achieveable, this book zings with with flavour and colour. Learn easy techniques to represent objects and play with colour, create texture, and notice the world around you.
Still Life
Sarah Winman
$32.99
A love letter to art, to beauty, to Florence, and to forging a family that is all your own. It's 1944 and in the ruined wine cellar of a Tuscan villa, as bombs fall, two strangers meet and share an extraordinary evening ... that blossoms into an extraordinary life.
---
Let's Get Cooking
My Darling Lemon Thyme
Emma Galloway
$49.99
Affordable, achievable and nourishing? Emma Galloway, a chef-turned-food-blogger, couldn't find a cookbook that dished up all three. With over 100 hearty vegetarian recipes, you can forget chicken soup... what your soul needs is lemon thyme.
Eat a Peach: A Memoir
David Chang
$42.99
From New York's East Village to Sydney's CBD, David Chang has had an influence over the way we view contemporary dining and for the first time in this juicy memoir, we're finally allowed an intimate glimpse into how he conquered the industry.
---
A Hug in a Book
Care
Brooke McAlary
$32.99
Tap into the radical art of taking time, with the bestselling author of Slow. Informative and full of compassion, this is a gentle guide to slowing down and taking care of yourself. And don't we need that right now?
The Comfort Book
Matt Haig
$34.99
Described as a "hug in book form", The Comfort Book meanders through philosophy, memoir and self-reflection, building on the words of the greats, from Marcus Aurelius to Emily Dickinson. Snuggle in and feel the hope wash over you.
---
Channel Your Inner Artist
Bob Ross Happy Little Puzzles
Bob Ross
$14.99
Bound to bring a smile to your face, this Bob Ross mini activity set captures the artist's unbridled love for painting. His gentle appreciation for the world around us led to his TV show being the most-watched art program in history. Includes 2 puzzles and easel flipbook.
Son of the Brush
Tim Olsen
$34.99
A candid memoir about a father and son relationship... and one of Australia's greatest living artists, John Olsen. Charting a life steeped in the glory of art but also the spectre of abandonment and addiction, this is a fascinating insight into an artistic dynasty and moment in Australian history.
---
Check Mate
A to Z Chess Tactics
George Huczek
$29.99
Why not use this time to level up your chess-playing skills? This essential guide steps out every chess move in easy-to-understand language, alongside exercises to improve your game, as well as inspirational reference material from past grandmasters.
The Queen's Gambit
Walter Tevis
$22.99
Orphan Beth Harmon has two escape mechanisms: little green pills, and the game of chess. The dual forces of genius and addiction pulse through this utterly absorbing tale of a prodigious talent and her rise... and fall.
---
Play Your Cards Right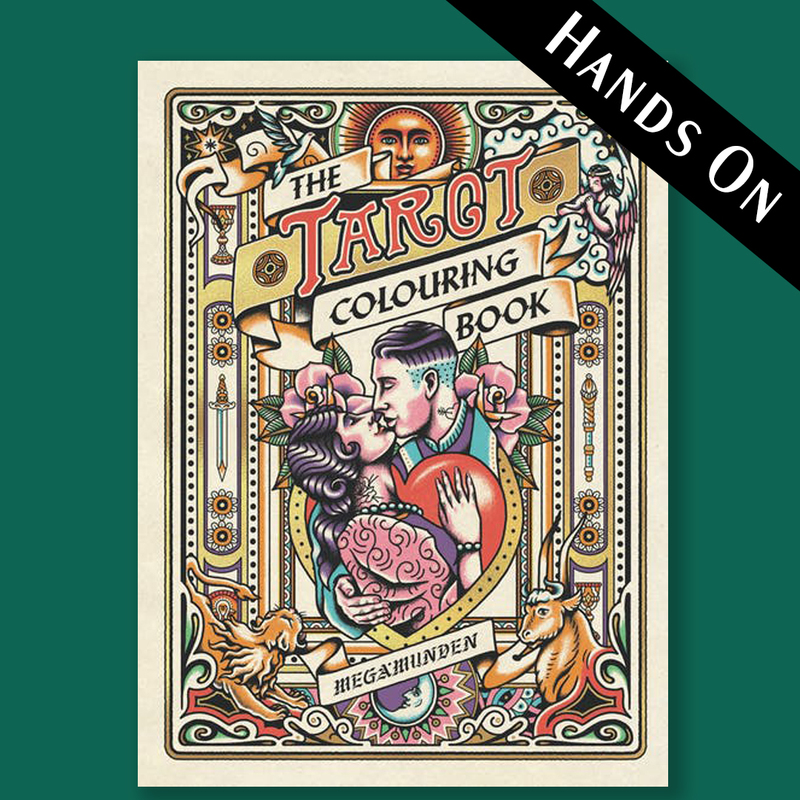 The Tarot Colouring Book
Oliver Munden
$19.99
Shade your way to personal growth with this achingly cool testament to the art of Tarot. From the golden lion to the world, you'll relish the intricate details and significance of each page, colouring in as you go.
The Beautiful Ones
Silvia Moreno-Garcia
$32.99
A twisted but excruciatingly beautiful romance taking place in a fictional, fairytale-esque land from the author of Mexican Gothic. Nina has fledgling telekinesis skills, but when she meets hero Hector Auvray, are his offers to teach her card tricks all as they seem?