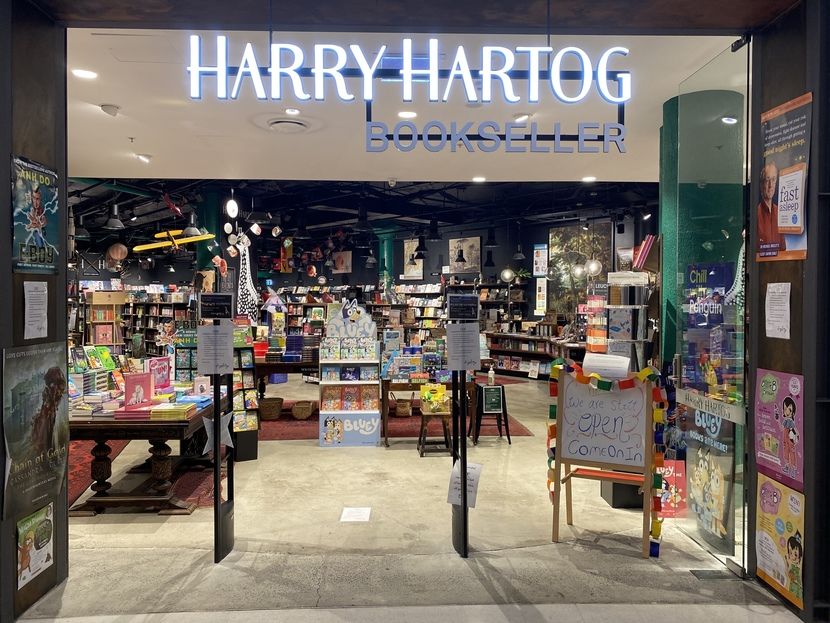 It's hard to believe it's only been a month or so since COVID-19 hit our shores. It's been a whirlwind of changing circumstances, and a seemingly neverending series of 'new normals'.
The constant for us has been our desire to bring you books. We worked hard to develop ways to do this, including our Curated Book Lists, which are personalised reading lists crafted by specialist booksellers, and our Home Delivery service, which is custom-built for people who seek to #stayathome. Then, we served up tasty reads at our Book Takeaway counters when our stores were partially closed, so people could still stop by when on their regular shop for essentials, and pick up the books they were after. We thank you for your support in all these efforts; it has energised us, and given us a way to continue forward.
While hard, the move to partial closure also allowed us to stop, catch our breath, and prepare for the new new normal; which, as luck would have it, looks a lot like the old normal, except with exacting measures put in place to ensure the safety of all involved. It's browsing and shopping for books, in the age of Social Distancing.
For us, that looks like the following:
· Installation of perspex protection screens in front of each cashier.
· Distribution of masks and gloves, for staff use, at all stores.
· Installation of hand sanitisation points at all stores.
· Regulations around the number of customers in the store at any one time, which we will clearly explain in a friendly 'Conditions of Entry' poster displayed near the entrance to each store.
· Extra staff to ensure we can best implement these rules throughout each store.
· Additional staff hours to clean and sanitise each store, in addition to our regular cleaning practices.
· Additional signage around the shop with key information around Social Distancing and hand washing.
· A comprehensive training program for all our staff, so everyone is completely at ease with the new normal and what it requires from us.
We are dedicated to continuing to do our part in beating this pandemic, while still fostering the flow of stories and knowledge that books allow. We want to ensure that our fantastic team culture continues, with booksellers who love their jobs and love books even more. We seek to offer you the chance to browse our magical range of books, while offering you absolute peace of mind that your safety and the safety of our team is paramount. In many ways, nothing has changed; we are just now enjoying bonus wafts of Eau de Hand Sanitiser from behind pandemic-proof perspex.
Some things have definitely changed, however. Our events remain online for the foreseeable future; but we are so excited about the opportunity they offer. We can dream so big now that our postcodes pose no limits!
And, we remain dedicated to our offerings of Home Delivery and postage for those who are quarantining. We have loved putting together the Curated Book Lists so much, we will never want to stop! We've even added a special version for Mother's Day. All of these options can be accessed from the comfort of your couch.
Again, thank you. And happy reading.