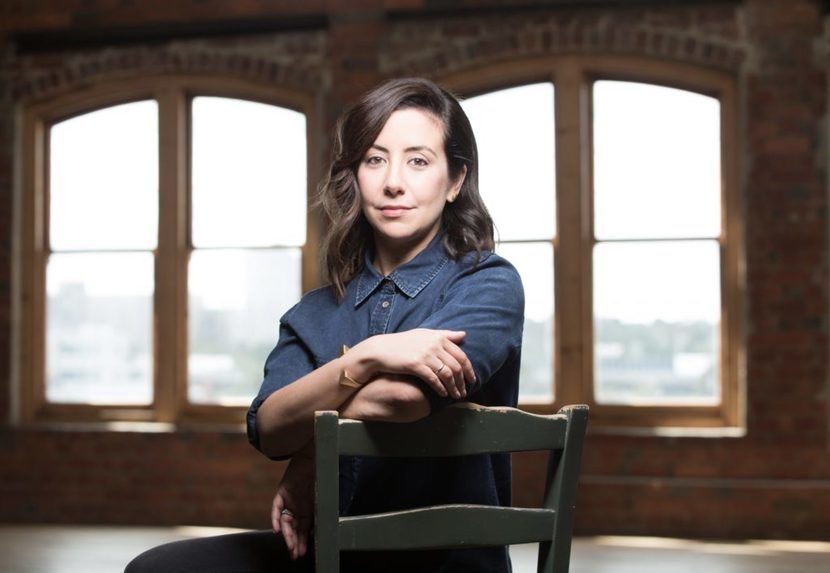 Dear reader,
"A book," Carl Sagan once said, "is proof that humans are capable of working magic."
That proof – the magic of another world in the palm of your hands – is not only what allows us, as readers, to inhabit the lives and worlds of others, but it is also part of what allows writers to work their own magic. What writers read shapes what writers write; the books that reside within a writer's mind spark ideas, illuminate the way towards new forms and provide points of conversation with the writer's own words.
It is with all of this in mind that we have decided to start What Writers Read, a new series about the books that inspire some of our most beloved storytellers. Every month, we will be sharing a collection of the stories behind the story – the literary shoulders upon which some of our favourite books stand.
To begin, we are lucky to have the inimitable Sarah Krasnostein, author of the multi-award winning biography, "The Trauma Cleaner." This masterful work is a riveting and moving account of Sandra Pankhurst's multi-formed life. Below, Georgina Glover, manager of Harry Hartog Macquarie, shares her thoughts on Krasnostein's superb book:
"This is a mind blowing -- almost unbelievable -- story about resilience, transformation and the power of storytelling. Sandra Pankhurst is a trauma cleaner; she owns a company that, quite literally, cleans the trauma that results from death. She's compassionate, funny and practical, but her strength lies in her ability to repeatedly recreate herself: from a boy violently abused and coldly rejected by his adoptive family; to married man with a first child by the age of 20; to drag queen in decadent 70s Melbourne; to gender reassignment patient; to sex worker in Kalgoorlie; to funeral director; to member of local council; and, finally, to small businesswoman and trauma cleaner.
In this book, we come face-to-face with Sandra's untameable strength as we gain a fascinating insight into what it takes to clean up after trauma. This tender tribute to a woman who survived and continues to survive is author Sarah Krasnostein's own act of trauma cleaning, shaping Sandra's life into a story of triumph, cohesion and, ultimately, catharsis. Winner of the overall Victorian Premiers Literary Award for 2018 as well as the award for non-fiction, this unique and fascinating biography is a must read for anyone with a pulse. "
What Sarah Krasnostein Reads
The Adversary by Emmanuel Carrere
Carrère's books have been a big influence on me. From him – as from the exquisite W.G. Sebald – I learned not to be overly concerned with conforming to a particular genre; that it was possible, and more powerful, to draw on a range of literary techniques to do justice to the truth of your material. Considered to be the French In Cold Blood, The Adversary is Carrère's most straight-forward work of first-person reporting and it is masterful in its pacing and detail. It is the true story of Jean-Claude Romand - a man who murdered his family in 1993 after pretending to be a doctor for eighteen years. Carrère – who met with Romand and attended his trial – is less interested in the murders than he is in the interior experience of being Romand: 'What I really wanted to know: what went on in his head during those days he supposedly spent in the office, days he spent, it was now thought, walking in the woods.'
---
Beautiful Thing by Sonia Faleiro
Faleiro spent five years researching and writing this book about the sex industry in Mumbai as seen through the daily life of the redoubtable Leela, a dancer at a club called Night Lovers. It is also a book about bravery, resilience, intergenerational trauma, and deeply-rooted social injustice. This book opened my eyes to a style of literary reporting which could be both accurate and empathetic; I believe there is love in the quality of the attention that Faleiro devotes to trying to understand Leela's character and context. It also taught me to be curious about the grey areas – sometimes the unknown says more about human behaviour than tidy resolution ever could.
---
My Name is Lucy Barton by Elizabeth Strout
I first read Strout last year, and this book swiftly entered my fiction pantheon, alongside books like Nicole Krauss's History of Love, Magda Szabo's The Door, and Nathan Englander's short story 'Free Fruit for Young Widows' in What We Talk About When We Talk About Anne Frank. These are writers that can kill you with a needle: with their eye for the tiny, heart-breaking, world-containing details. Also: for all their delicate inwardness, they fortify you with their reminders that we are all imperfectly, inextricably connected. Strout's power lies in her reach and her restraint; her ability to convey all that is left unsaid. I love this book for its deceptive simplicity and its empathetic imagination. I never wanted it to end so I felt incredibly lucky when her next book, Anything is Possible, panned out to include the wider cast of characters touched on in this novel.