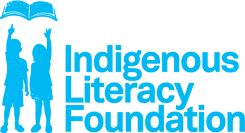 Indigenous Literacy Foundation
Thanks for helping Harry Hartog and Berkelouw Books support the Yakanarra community and the Indigenous Literacy Foundation.
On Wednesday 6th September 2017 booksellers from Harry Hartog and Berkelouw Books joined with children from the Yakanarra mob, VIP guests and schools who were visiting the Sydney Opera House to celebrate Indigenous Literacy Day. By the end of 2017 the combined contribution over the life of the project from our group of 12 Harry Hartog and Berkelouw bookshops to the Indigenous Literacy Foundation will be $50,000.
With the opening of more Harry Hartog shops in 2018, we hope to continue to raise more money and awareness for the Indigenous Literacy Foundation, and to see more of these wonderful children with their beautiful smiles. Every gold coin donation made, no matter how small, is put to work in remote communities like the Yakanarra School in the Kimberley region of North Western Australia.